Well it's clear that Deadpool is a mercenary with a mouth. I would say, Deadpool is a merc with a foul mouth. Now, he has eventually started trolling the DC universe and its characters, for some it's fun and entertainment, but it seems like DC fans are getting pissed.
Have a look at the video below where Deadpool mentions DC Universe and its characters.

For those who do not know, Ryan Reynolds was once a DC Superhero himself. He played 'Green Lantern'. The movie 'Green Lantern' didn't do very well at the box office and failed to impress audiences. Well that was sad. But now Ryan Reynolds is officially a Marvel Superhero – Deadpool and it seems like he is enjoying the character a lot more than he did in DC.
In my personal opinion, Deadpool is planning to start an open Marvel vs. DC war by mocking/trolling DC in the Deadpool movies. Yeah Yeah, I know Deadpool is a copy of DC's Deadstroke, but for some reason audiences are loving Deadpool more… In the end, can't really comment on this issue.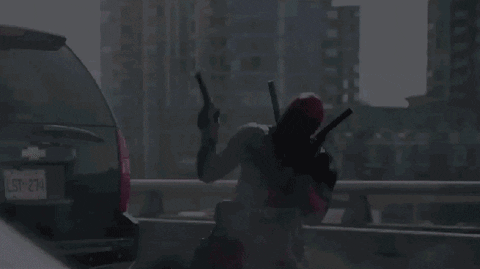 I don't know what exactly 'Marvel's' Intentions are… but what I really know is that I'm enjoying every bit of it. Sorry, but it's true. As no one has dared to be so open about the competition before – Deadpool is killing it!
Bring it on DC
Ankit Malik (aKi)
www.ankit2world.com